I have decided to start attending a group called HAG's at a quilt shop in a nearby town. 'HAG' stands for 'Hand Applique Girls' and I am looking forward to spending a day a month working on my latest quilt in the company of other women who also enjoy hand- stitiching. Since leaving all my quilting friends behind I am really missing the companionship of like minded women who can inspire and encourage each other.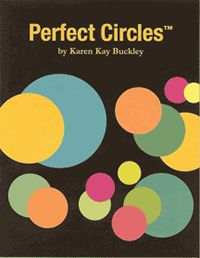 My applique is progressing slowly. The next
couple of branches supplied plenty of practice
for making circles. I use the Karen Kay
Buckley Circles bought from Wendy at
Legend and Lace
. They are made from Mylar
which is firm but nice and thin and can be
ironed over without ruining the circle.